Wheretheweatheris.com is a site for you to quickly and easy find the perfect weather conditions matching your preferences.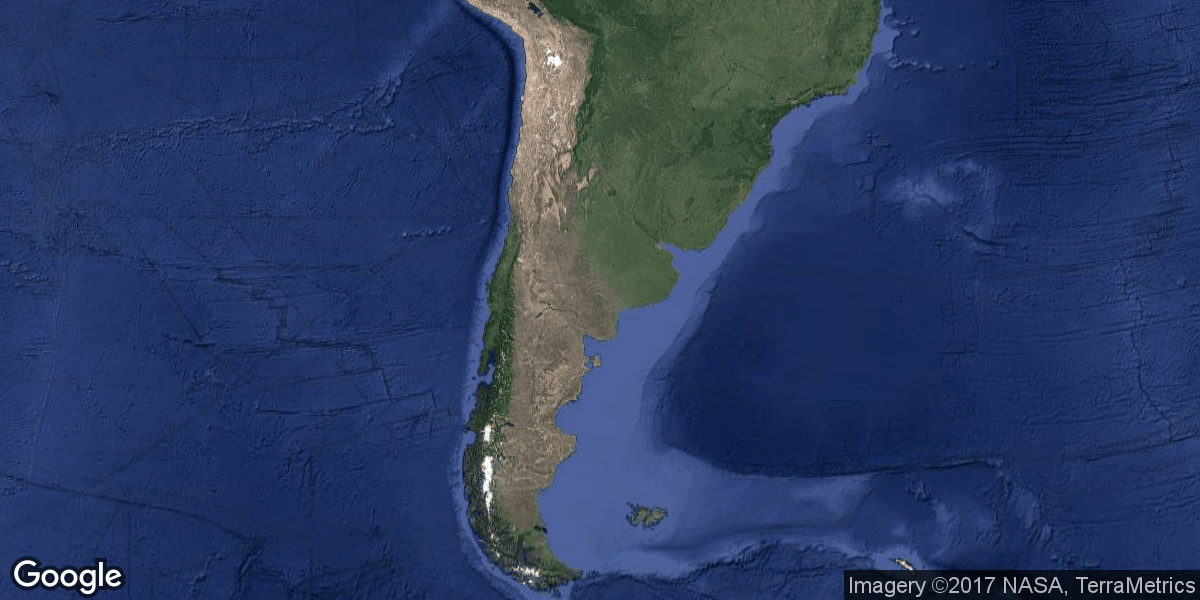 Todays weather condition in Argentina
Facts about Argentina. The total area of the country is 2766890.0 square kilometers. And the current population is 41343201. The capital of Argentina is Buenos Aires. Argentina is resided in SA. Current currency of the country is ARS. Spoken languages: Spanish; Castilian (español, castellano), English (English), Italian (Italiano), German (Deutsch), French (français, langue française), Guaraní (Avañeẽ).
List of all the tempreatures in this country
B
Bahía Blanca -

17°C

Buenos Aires -

11°C
C
Concepción del Uruguay -

12°C

Concordia -

12°C

Córdoba -

19°C

Corrientes -

14°C

Cutral-Có -

16°C
G
General Pico -

15°C

General Roca -

14°C

Goya -

13°C

Gualeguay -

12°C

Gualeguaychú -

12°C
L
La Plata -

11°C

La Rioja -

14°C

Libertador General San Martín -

13°C
M
Mar del Plata -

11°C

Mendoza -

11°C

Mercedes -

12°C
P
Paraná -

14°C

Posadas -

12°C

Presidencia Roque Sáenz Peña -

16°C

Puerto Madryn -

12°C
R
Rafaela -

12°C

Rawson -

12°C

Reconquista -

13°C

Resistencia -

14°C

Río Cuarto -

13°C

Río Gallegos -

3°C

Rosario -

15°C
S
Salta -

14°C

San Carlos de Bariloche -

5°C

San Fernando del Valle de Catamarca -

17°C

San Francisco -

12°C

San Juan -

15°C

San Lorenzo -

14°C

San Luis -

18°C

San Martín -

10°C

San Miguel de Tucumán -

14°C

San Pedro -

14°C

San Rafael -

13°C

San Salvador de Jujuy -

12°C

Santa Fe -

14°C

Santa Rosa -

15°C

Santiago del Estero -

18°C
T
Tartagal -

16°C

Trelew -

14°C
V
Veintiocho de Noviembre -

2°C

Venado Tuerto -

16°C

Viedma -

15°C

Villa Carlos Paz -

15°C

Villa Catedral -

4°C

Villa Escolar -

14°C

Villa General Roca -

14°C

Villa María -

14°C

Vinchina -

20°C
Y
Yacimiento Río Turbio -

-1°C

Yerba Buena -

13°C

Yuto -

16°C
Z
Zapala -

11°C

Zonda -

16°C