Wheretheweatheris.com is a site for you to quickly and easy find the perfect weather conditions matching your preferences.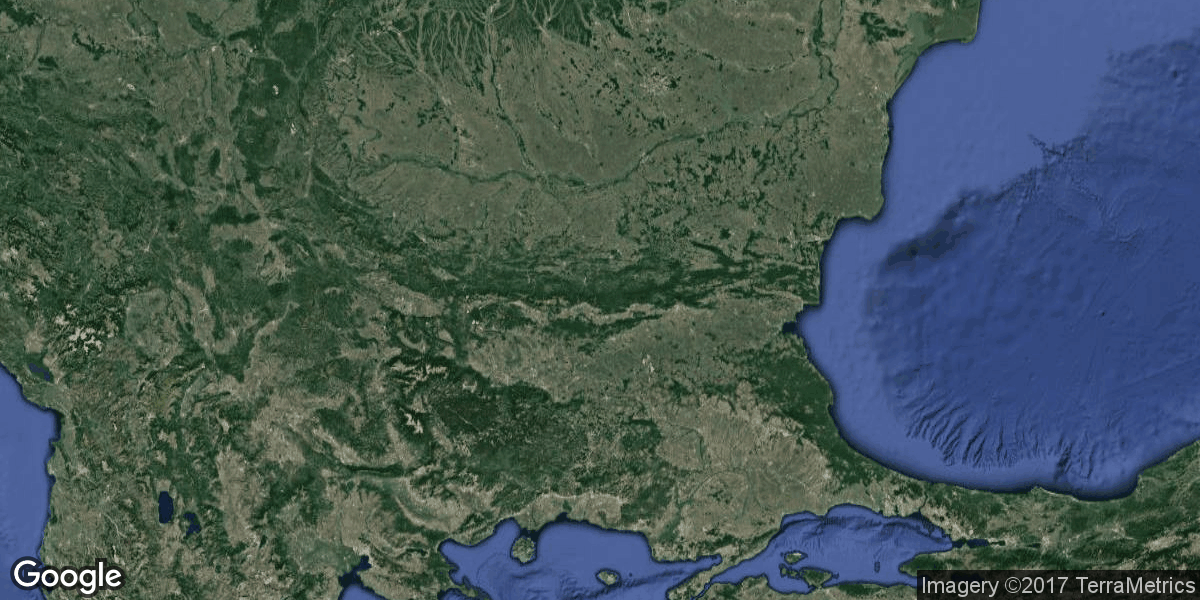 Todays weather condition in Bulgaria
Facts about Bulgaria. The total area of the country is 110910.0 square kilometers. And the current population is 7148785. The capital of Bulgaria is Sofia. Bulgaria is resided in EU. Current currency of the country is BGN. Spoken languages: Bulgarian (български език), Turkish (Türkçe).
List of all the tempreatures in this country
A
Alfatar -

19°C

Antonovo -

19°C

Apriltsi -

19°C

Ardino -

22°C

Asenovgrad -

25°C

Aytos -

22°C
B
Batanovtsi -

21°C

Belene -

22°C

Belogradchik -

21°C

Beloslav -

21°C

Berkovitsa -

21°C

Blagoevgrad -

24°C

Bobovdol -

22°C

Bolyarovo -

21°C

Borovo -

20°C

Botevgrad -

21°C

Bregovo -

23°C

Breznik -

20°C

Bukhovo -

20°C

Burgas -

22°C

Byala Slatina -

22°C
C
Chepelare -

18°C

Chernoochene -

22°C

Cherven Bryag -

22°C

Chirpan -

23°C
D
Devin -

22°C

Devnya -

21°C

Dimitrovgrad -

23°C

Dobrich -

20°C

Dolni Chiflik -

22°C

Dryanovo -

19°C

Dulovo -

20°C

Dunavtsi -

23°C

Dupnitsa -

23°C

Dve Mogili -

20°C

Dzhebel -

22°C
E
Elkhovo -

21°C

Etropole -

20°C
G
General-Toshevo -

21°C

Glavinitsa -

20°C

Gotse Delchev -

24°C
I
Ikhtiman -

22°C

Isperikh -

20°C
K
Karlovo -

23°C

Karnobat -

22°C

Kavarna -

21°C

Kermen -

23°C

Kharmanli -

23°C

Khaskovo -

23°C

Kirkovo -

22°C

Knezha -

22°C

Kostinbrod -

21°C

Kotel -

19°C

Kozloduy -

23°C

Krumovgrad -

23°C

Kubrat -

20°C

Kula -

22°C

Kyustendil -

23°C
L
Levski -

22°C

Lom -

23°C

Lovech -

21°C

Lukovit -

22°C

Lyaskovets -

20°C

Lyubimets -

23°C
M
Madan -

21°C

Mezdra -

22°C

Montana -

22°C
N
Nova Zagora -

23°C

Novi Pazar -

21°C
O
Omurtag -

19°C

Opaka -

20°C

Oryakhovo -

23°C
P
Panagyurishte -

23°C

Pavel Banya -

21°C

Pavlikeni -

20°C

Pazardzhik -

26°C

Pernik -

21°C

Peshtera -

22°C

Petrich -

25°C

Pleven -

22°C

Plovdiv -

26°C

Pomorie -

21°C

Popovo -

20°C

Preslav -

21°C

Provadiya -

21°C
R
Radnevo -

23°C

Radomir -

21°C

Rakovski -

24°C

Razgrad -

21°C

Razlog -

21°C

Rila -

22°C

Rousse -

21°C
S
Samokov -

19°C

Sandanski -

24°C

Sapareva Banya -

19°C

Septemvri -

25°C

Sevlievo -

21°C

Shabla -

22°C

Shumen -

21°C

Silistra -

21°C

Sliven -

20°C

Slivo Pole -

20°C

Smolyan -

20°C

Smyadovo -

22°C

Sofia -

21°C

Sredets -

21°C

Stamboliyski -

25°C

Stara Zagora -

22°C

Straldzha -

22°C

Strazhitsa -

21°C

Svilengrad -

23°C

Svishtov -

21°C
T
Tervel -

21°C

Teteven -

20°C

Tonchevtsi -

19°C

Troyan -

20°C

Tryavna -

19°C

Tsar Kaloyan -

21°C

Tutrakan -

19°C
V
Varna -

22°C

Veliko Tarnovo -

20°C

Velingrad -

21°C

Vetovo -

19°C

Vidin -

23°C

Vratsa -

21°C
Z
Zavet -

20°C

Zlatograd -

22°C