Wheretheweatheris.com is a site for you to quickly and easy find the perfect weather conditions matching your preferences.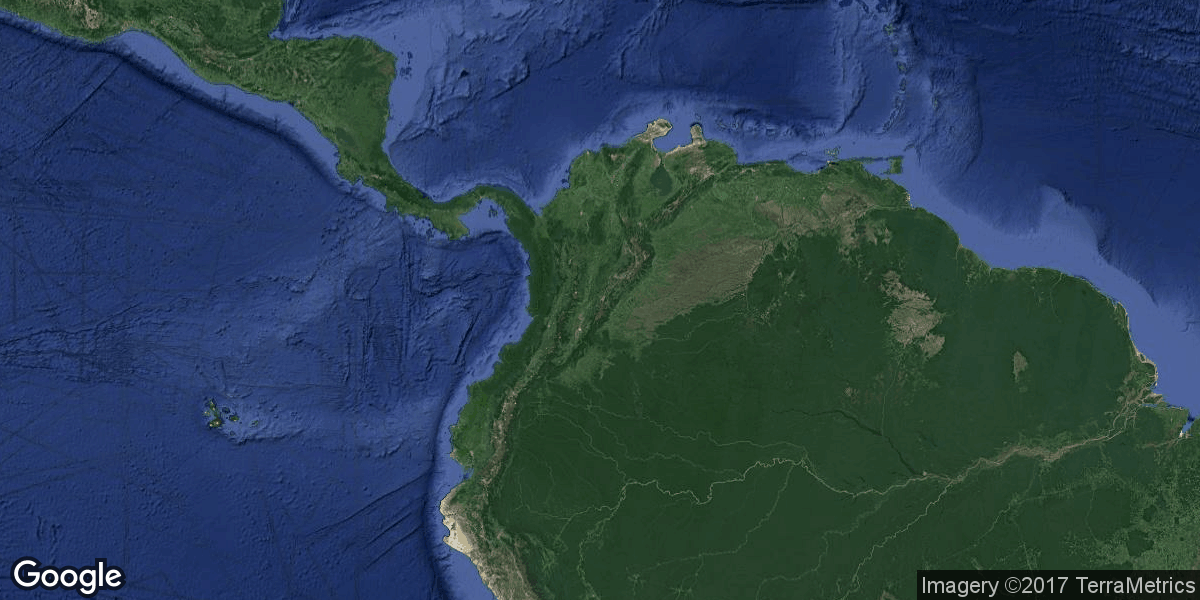 Todays weather condition in Colombia
Facts about Colombia. The total area of the country is 1138910.0 square kilometers. And the current population is 47790000. The capital of Colombia is Bogotá. Colombia is resided in SA. Current currency of the country is COP. Spoken languages: Spanish; Castilian (español, castellano).
List of all the tempreatures in this country
A
Acacías -

25°C

Acaricuará -

25°C

Aguachica -

29°C

Aguazul -

28°C

Agustín Codazzi -

29°C

Apartadó -

29°C

Arauca -

29°C

Arauquita -

28°C

Armenia -

23°C
B
Baranoa -

29°C

Barrancabermeja -

28°C

Barranquilla -

30°C

Belén de Umbría -

24°C

Bello -

26°C

Bogotá -

17°C

Bucaramanga -

24°C

Buenaventura -

30°C

Buenaventura -

29°C
C
Calamar -

26°C

Calarcá -

25°C

Campoalegre -

25°C

Cartagena -

29°C

Cereté -

30°C

Condoto -

29°C

Corinto -

22°C

Corozal -

29°C

Cravo Norte -

28°C

Cúcuta -

32°C

Cumaribo -

27°C

Curillo -

22°C

Curumaní -

31°C
E
El Doncello -

22°C

El Paujil -

22°C

El Retorno -

25°C

Envigado -

25°C

Espinal -

31°C
F
Facatativá -

16°C

Florencia -

22°C

Floridablanca -

25°C

Fonseca -

31°C
G
Garzón -

22°C

Girardot -

31°C

Girón -

27°C

Granada -

27°C

Guapi -

28°C
I
Ibagué -

26°C

Inírida -

27°C

Ipiales -

13°C

Istmina -

29°C

Itagüí -

25°C
L
La Jagua de Ibirico -

28°C

La Plata -

21°C

La Primavera -

24°C

La Tebaida -

25°C

La Unión -

20°C

La Virginia -

27°C

Leticia -

27°C

Líbano -

23°C

Lorica -

30°C

Los Patios -

30°C
M
Maicao -

30°C

Malambo -

30°C

Maní -

27°C

Medellín -

26°C

Melgar -

30°C

Miraflores -

26°C

Miranda -

24°C

Mitú -

26°C

Mocoa -

19°C

Montenegro -

26°C

Montería -

30°C

Monterrey -

26°C

Mountain -

28°C

Municipio de Fortul -

26°C
O
Ocaña -

22°C

Orito -

20°C
P
Palmira -

22°C

Pamplona -

18°C

Pasto -

15°C

Pereira -

25°C

Piedecuesta -

25°C

Pitalito -

18°C

Planeta Rica -

30°C

Puerto Asís -

22°C

Puerto Carreño -

28°C

Puerto López -

28°C

Puerto Nariño -

26°C

Puerto Rico -

22°C

Puerto Tejada -

23°C
Q
Quibdó -

29°C

Quimbaya -

26°C
R
Riohacha -

33°C

Riosucio -

29°C
S
Sabanalarga -

30°C

Sahagún -

30°C

San Andrés -

28°C

San Felipe -

26°C

San José del Guaviare -

24°C

San Juan del Cesar -

35°C

San Marcos -

30°C

San Martín -

27°C

San Onofre -

31°C

Santa Rosa de Cabal -

21°C

Santander de Quilichao -

25°C

Santiago de Cali -

25°C

Sibundoy -

14°C

Sincé -

30°C

Sincelejo -

29°C

Soacha -

19°C

Soledad -

30°C
T
Tadó -

29°C

Tame -

26°C

Taraira -

26°C

Tuluá -

26°C

Tumaco -

27°C

Túquerres -

12°C
V
Valle del Guamuez -

21°C

Valledupar -

30°C

Villa del Rosario -

29°C

Villanueva -

31°C

Villanueva -

28°C

Villavicencio -

26°C