Wheretheweatheris.com is a site for you to quickly and easy find the perfect weather conditions matching your preferences.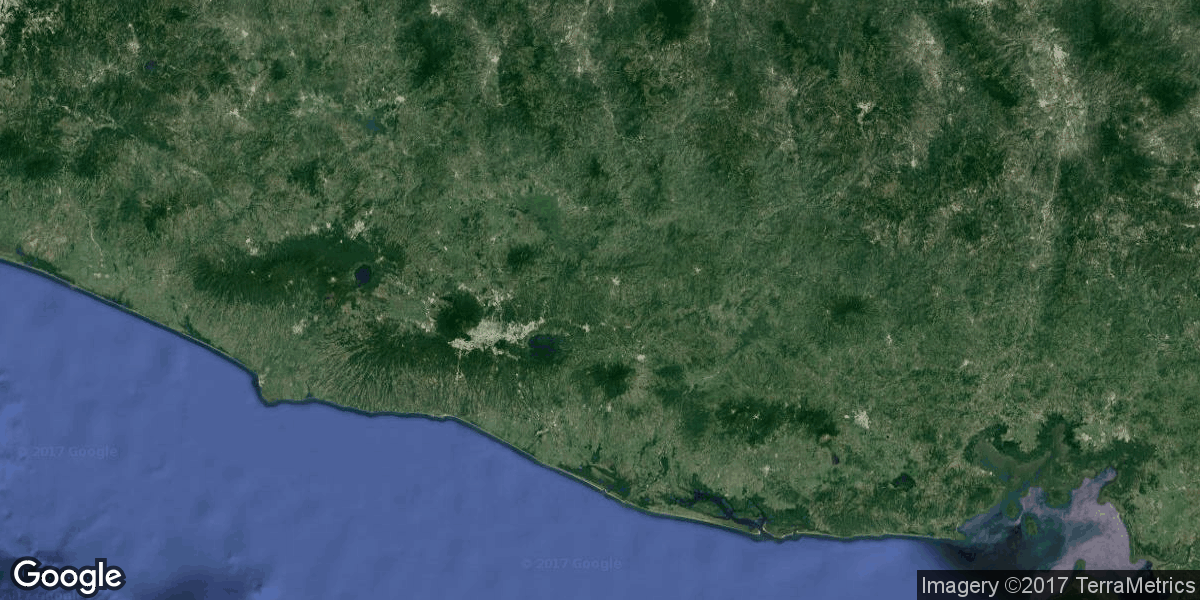 Todays weather condition in El Salvador
Facts about El Salvador. The total area of the country is 21040.0 square kilometers. And the current population is 6052064. The capital of El Salvador is San Salvador. El Salvador is resided in NA. Current currency of the country is USD. Spoken languages: Spanish; Castilian (español, castellano).
List of all the tempreatures in this country
A
Acajutla -

30°C

Ahuachapán -

28°C

Antiguo Cuscatlán -

27°C

Apastepeque -

29°C

Apopa -

30°C

Armenia -

29°C

Atiquizaya -

30°C
C
Cacaopera -

29°C

Candelaria de La Frontera -

29°C

Chalatenango -

30°C

Chalchuapa -

29°C

Chinameca -

29°C

Ciudad Barrios -

28°C

Cojutepeque -

27°C

Concepción de Ataco -

25°C

Conchagua -

31°C

Corinto -

27°C
E
El Congo -

28°C

El Rosario -

31°C

El Tránsito -

31°C
I
Intipucá -

30°C

Izalco -

27°C
J
Jocoro -

31°C

Jucuapa -

30°C

Jujutla -

27°C
L
La Libertad -

28°C

La Unión -

31°C
M
Mejicanos -

28°C

Metapán -

30°C
P
Puerto El Triunfo -

30°C
S
San Alejo -

31°C

San Francisco -

31°C

San Francisco Morazán -

29°C

San Martín -

29°C

San Pedro Masahuat -

31°C

San Rafael Oriente -

31°C

San Salvador -

29°C

San Sebastián -

29°C

San Vicente -

28°C

Santa Ana -

29°C

Santa Rosa de Lima -

31°C

Santa Tecla -

27°C

Santiago de María -

27°C

Santiago Nonualco -

30°C

Sensuntepeque -

28°C

Sonsonate -

28°C

Sonzacate -

28°C

Soyapango -

29°C

Suchitoto -

30°C
T
Tacuba -

25°C

Tecoluca -

29°C

Tenancingo -

30°C
Z
Zacatecoluca -

30°C

Zaragoza -

27°C