Wheretheweatheris.com is a site for you to quickly and easy find the perfect weather conditions matching your preferences.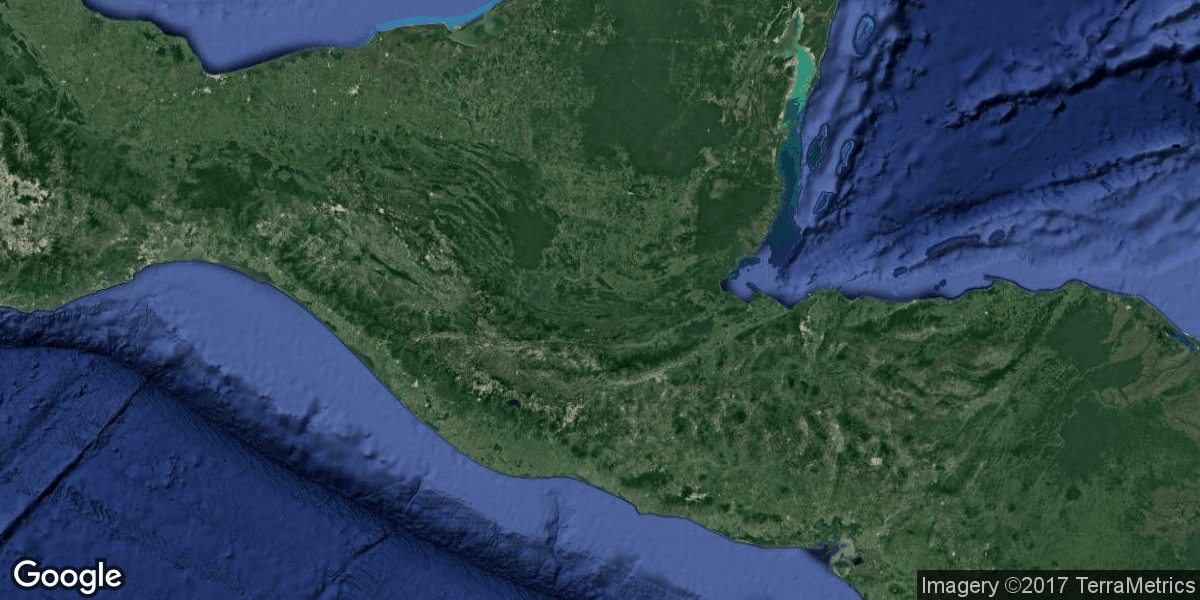 Todays weather condition in Guatemala
Facts about Guatemala. The total area of the country is 108890.0 square kilometers. And the current population is 13550440. The capital of Guatemala is Guatemala City. Guatemala is resided in NA. Current currency of the country is GTQ. Spoken languages: Spanish; Castilian (español, castellano).
List of all the tempreatures in this country
A
Antigua Guatemala -

23°C

Asunción Mita -

31°C

Atescatempa -

30°C
B
Barberena -

27°C

Barillas -

20°C
C
Cantel -

18°C

Champerico -

30°C

Chicacao -

28°C

Chichicastenango -

19°C

Chimaltenango -

21°C

Chiquimula -

29°C

Chiquimulilla -

28°C

Chisec -

28°C

Ciudad Melchor de Mencos -

32°C

Ciudad Vieja -

24°C

Coatepeque -

28°C

Cobán -

22°C

Colomba -

24°C

Comalapa -

19°C

Comitancillo -

20°C

Cubulco -

25°C

Cuilapa -

30°C
E
El Estor -

28°C

El Jícaro -

29°C

Escuintla -

28°C

Esquipulas -

26°C

Estanzuela -

32°C
G
Gualán -

30°C

Guastatoya -

29°C

Guatemala City -

23°C
J
Jacaltenango -

22°C

Jalapa -

24°C

Jalpatagua -

31°C

Jocotán -

28°C

Joyabaj -

24°C

Jutiapa -

28°C
L
La Gomera -

30°C

Lívingston -

28°C

Los Amates -

27°C
M
Malacatán -

29°C

Mataquescuintla -

23°C

Mazatenango -

30°C

Mixco -

22°C

Momostenango -

18°C

Monjas -

27°C

Morales -

29°C
N
Nahualá -

17°C

Nebaj -

21°C

Nueva Santa Rosa -

29°C

Nuevo San Carlos -

29°C
O
Oratorio -

28°C

Ostuncalco -

19°C
P
Palín -

25°C

Panzós -

28°C

Patulul -

29°C

Patzún -

19°C

Petapa -

26°C

Poptún -

29°C

Puerto Barrios -

28°C

Puerto San José -

29°C

Purulhá -

17°C
Q
Quetzaltenango -

18°C

Quezaltepeque -

29°C
R
Rabinal -

26°C

Retalhuleu -

31°C

Río Hondo -

29°C
S
Sacapulas -

25°C

San Agustín Acasaguastlán -

29°C

San Andrés Itzapa -

21°C

San Andrés Xecul -

18°C

San Antonio La Paz -

25°C

San Benito -

32°C

San Cristóbal Verapaz -

22°C

San Felipe -

27°C

San Francisco El Alto -

16°C

San Francisco Zapotitlán -

26°C

San Jerónimo -

23°C

San Juan Sacatepéquez -

22°C

San Lucas Sacatepéquez -

20°C

San Lucas Tolimán -

22°C

San Luis Jilotepeque -

27°C

San Marcos -

19°C

San Mateo Ixtatán -

16°C

San Miguel Chicaj -

28°C

San Pablo -

26°C

San Pablo Jocopilas -

26°C

San Pedro Carchá -

22°C

San Pedro Pinula -

25°C

San Pedro Sacatepéquez -

20°C

San Sebastián -

28°C

Sanarate -

28°C

Santa Catarina Ixtahuacán -

20°C

Santa Catarina Mita -

28°C

Santa Cruz del Quiché -

20°C

Santa Lucía Cotzumalguapa -

28°C

Santa María Chiquimula -

18°C

Santiago Atitlán -

21°C

Santiago Sacatepéquez -

20°C

Sololá -

21°C

Soloma -

16°C

Sumpango -

21°C
T
Tecpán Guatemala -

18°C

Teculután -

31°C

Totonicapán -

18°C