Wheretheweatheris.com is a site for you to quickly and easy find the perfect weather conditions matching your preferences.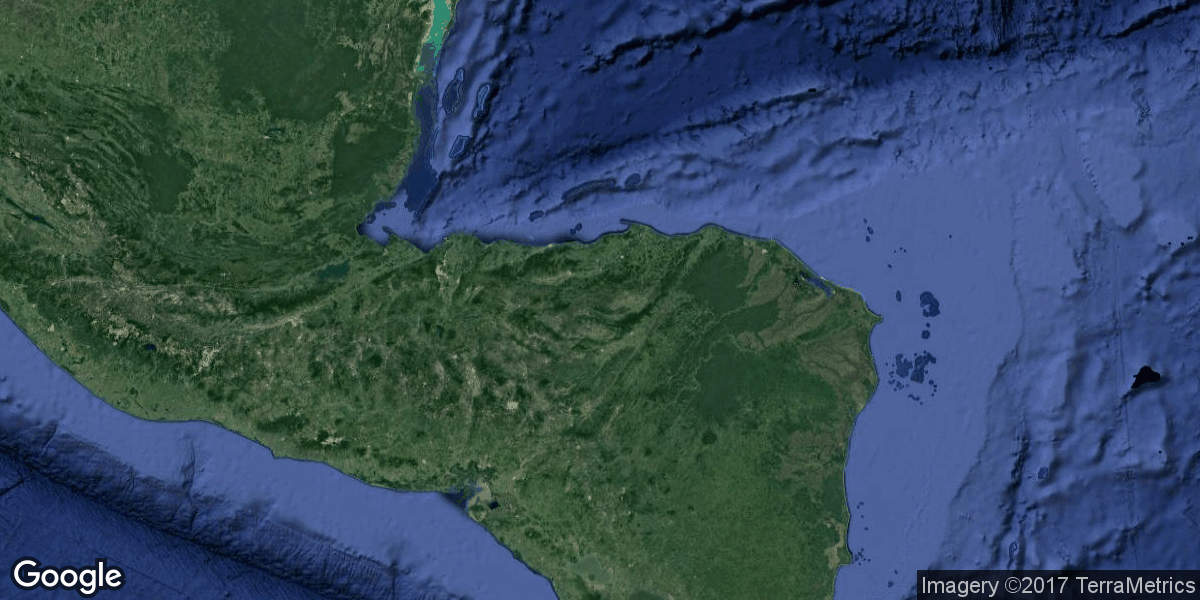 Todays weather condition in Honduras
Facts about Honduras. The total area of the country is 112090.0 square kilometers. And the current population is 7989415. The capital of Honduras is Tegucigalpa. Honduras is resided in NA. Current currency of the country is HNL. Spoken languages: Spanish; Castilian (español, castellano).
List of all the tempreatures in this country
A
Agua Fría -

35°C

Ajuterique -

28°C

Amapala -

31°C

Arizona -

31°C

Auas -

30°C

Azacualpa -

28°C
B
Barra Patuca -

29°C

Belén Gualcho -

21°C

Bonito Oriental -

34°C

Brus Laguna -

29°C
C
Campamento -

28°C

Cane -

28°C

Choloma -

31°C

Ciudad Choluteca -

35°C

Comayagua -

28°C

Copán -

28°C

Corquín -

27°C
E
El Paraíso -

28°C

El Progreso -

30°C

El Triunfo -

34°C

Elíxir -

30°C

Erandique -

26°C
F
Florida -

29°C

French Harbor -

28°C
G
Gracias -

28°C

Guaimaca -

26°C

Gualaco -

30°C

Guanaja -

27°C
I
Intibucá -

22°C

Iralaya -

29°C
J
Jesús de Otoro -

29°C

Jiquinlaca -

31°C

Juticalpa -

30°C
L
La Ceiba -

29°C

La Entrada -

28°C

La Esperanza -

22°C

La Libertad -

27°C

La Libertad -

29°C

La Lima -

30°C

La Paz -

29°C

La Unión -

24°C

Langue -

35°C

Las Trojes -

27°C

Las Vegas -

26°C

Lepaera -

27°C
M
Marcala -

26°C

Mezapa -

31°C

Monjarás -

32°C

Morazán -

32°C

Morocelí -

29°C
N
Nacaome -

35°C

Nueva Ocotepeque -

28°C
P
Pespire -

34°C

Puerto Cortez -

30°C

Puerto Lempira -

30°C
S
Sabá -

28°C

San Francisco de la Paz -

30°C

San Francisco del Valle -

26°C

San Juan Pueblo -

29°C

San Lorenzo -

34°C

San Luis -

25°C

San Marcos -

25°C

San Marcos de Colón -

27°C

San Pedro Sula -

32°C

Sandy Bay -

28°C

Santa Bárbara -

30°C

Santa María del Real -

31°C

Santa Rita -

29°C

Santa Rosa de Copán -

26°C

Santiago Puringla -

27°C

Savannah Bight -

28°C

Siguatepeque -

24°C

Sinuapa -

27°C
T
Talanga -

27°C

Tegucigalpa -

27°C

Tela -

29°C

Teupasenti -

27°C

Tocoa -

33°C

Trinidad -

29°C

Trujillo -

29°C
V
Valle de Ángeles -

25°C

Villa de San Antonio -

30°C

Villa de San Francisco -

28°C

Villanueva -

30°C
Y
Yamaranguila -

23°C

Yarumela -

30°C

Yoro -

30°C