Wheretheweatheris.com is a site for you to quickly and easy find the perfect weather conditions matching your preferences.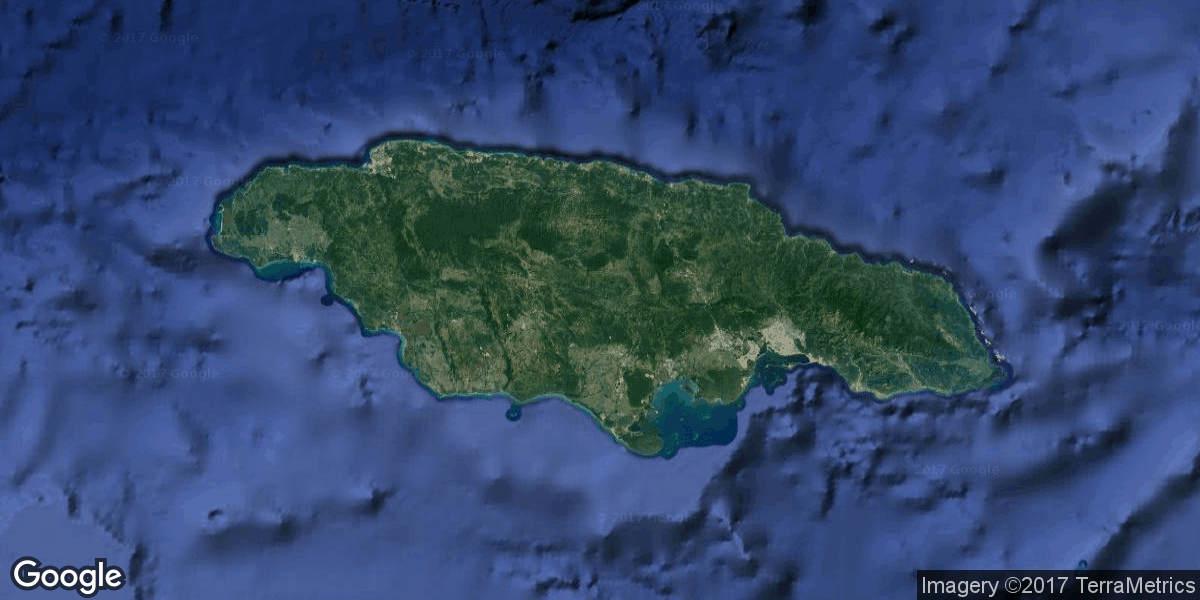 Todays weather condition in Jamaica
Facts about Jamaica. The total area of the country is 10991.0 square kilometers. And the current population is 2847232. The capital of Jamaica is Kingston. Jamaica is resided in NA. Current currency of the country is JMD. Spoken languages: English (English).
List of all the tempreatures in this country
A
Albert Town -

31°C

Anchovy -

30°C
B
Bamboo -

29°C

Bethel Town -

31°C

Black River -

35°C

Bluefields -

30°C

Bog Walk -

33°C

Buff Bay -

32°C

Bull Savanna -

32°C
C
Cambridge -

32°C

Cascade -

31°C

Chapelton -

31°C

Coleyville -

28°C

Constant Spring -

32°C
D
Dalvey -

29°C

Darliston -

28°C

Discovery Bay -

33°C

Duncans -

29°C
F
Falmouth -

33°C

Frome -

33°C
G
Gayle -

30°C

Golden Grove -

30°C
H
Half Way Tree -

31°C

Hayes -

32°C

Hope Bay -

31°C
L
Lacovia -

36°C

Linstead -

33°C

Lionel Town -

32°C

Lucea -

29°C

Lucky Hill -

30°C
M
Malvern -

33°C

Manchioneal -

29°C

Mandeville -

31°C

Maroon Town -

32°C

May Pen -

33°C

Mona Heights -

30°C

Moneague -

30°C

Montego Bay -

30°C

Moore Town -

30°C

Morant Bay -

29°C
O
Ocho Rios -

31°C

Old Harbour -

30°C
P
Petersfield -

32°C

Port Maria -

31°C

Port Royal -

32°C

Portmore -

33°C

Porus -

33°C
R
Richmond -

32°C

Rocky Point -

31°C

Runaway Bay -

32°C
S
Sandy Bay -

33°C

Santa Cruz -

36°C

Seaforth -

30°C

Spanish Town -

32°C

Stony Hill -

31°C
W
Wakefield -

32°C

Williamsfield -

32°C