Wheretheweatheris.com is a site for you to quickly and easy find the perfect weather conditions matching your preferences.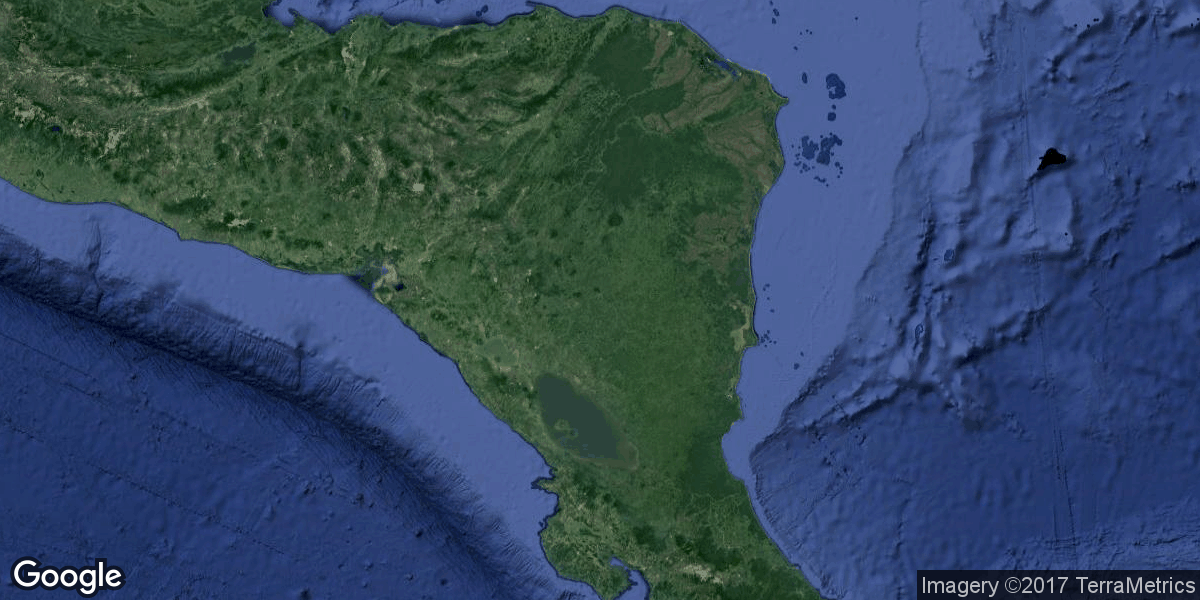 Todays weather condition in Nicaragua
Facts about Nicaragua. The total area of the country is 129494.0 square kilometers. And the current population is 5995928. The capital of Nicaragua is Managua. Nicaragua is resided in NA. Current currency of the country is NIO. Spoken languages: Spanish; Castilian (español, castellano), English (English).
List of all the tempreatures in this country
B
Belén -

28°C

Bluefields -

30°C

Boaco -

28°C

Bocana de Paiwas -

28°C

Bonanza -

29°C
C
Camoapa -

27°C

Chichigalpa -

32°C

Chinandega -

32°C

Ciudad Darío -

29°C

Ciudad Sandino -

30°C

Condega -

29°C

Corinto -

28°C

Corn Island -

28°C
D
Diriá -

26°C

Diriamba -

26°C

Diriomo -

26°C

Dolores -

26°C
E
El Almendro -

28°C

El Castillo de La Concepción -

30°C

El Crucero -

23°C

El Sauce -

31°C

El Viejo -

32°C

Estelí -

28°C
J
Jalapa -

27°C

Jinotega -

24°C

Jinotepe -

26°C

Juigalpa -

30°C
L
La Concordia -

26°C

La Paz Centro -

31°C

León -

32°C
M
Managua -

30°C

Masatepe -

27°C

Masaya -

28°C

Matagalpa -

26°C

Matiguás -

27°C

Morrito -

30°C

Muy Muy -

28°C
N
Nagarote -

30°C

Nandaime -

27°C

Nindirí -

28°C

Niquinohomo -

25°C

Nueva Guinea -

28°C
P
Palacagüina -

29°C

Potosí -

28°C

Pueblo Nuevo -

28°C

Puerto Cabezas -

29°C
R
Rama -

29°C

Río Blanco -

28°C

Rivas -

28°C
S
San Carlos -

29°C

San Fernando -

28°C

San Jorge -

27°C

San José de Bocay -

29°C

San José de los Remates -

25°C

San Juan de Limay -

32°C

San Juan de Río Coco -

27°C

San Juan del Sur -

28°C

San Lorenzo -

27°C

San Marcos -

26°C

San Miguelito -

30°C

San Rafael del Norte -

24°C

San Rafael del Sur -

30°C

San Sebastián de Yalí -

25°C

Santa Teresa -

27°C

Santo Domingo -

26°C

Santo Tomás -

27°C

Siuna -

30°C

Somotillo -

33°C

Somoto -

28°C
T
Telica -

32°C

Teustepe -

30°C

Ticuantepe -

27°C

Tipitapa -

28°C

Totogalpa -

27°C
W
Waslala -

28°C

Waspam -

28°C