Wheretheweatheris.com is a site for you to quickly and easy find the perfect weather conditions matching your preferences.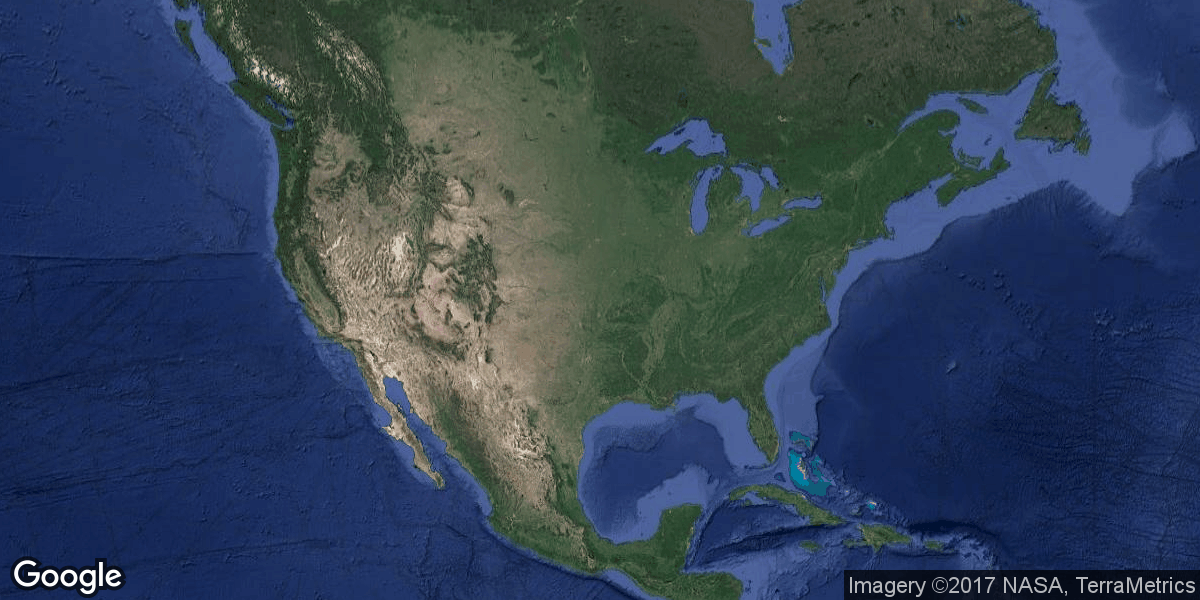 Todays weather condition in United States
Facts about United States. The total area of the country is 9629091.0 square kilometers. And the current population is 310232863. The capital of United States is Washington. United States is resided in NA. Current currency of the country is USD. Spoken languages: English (English), Spanish; Castilian (español, castellano), French (français, langue française).
List of all the tempreatures in this country
A
Aberdeen -

23°C

Akron -

23°C

Albuquerque -

29°C

Allentown -

26°C

Anchorage -

14°C

Arlington -

32°C

Atlanta -

33°C

Aurora -

23°C

Aurora -

31°C

Austin -

33°C
B
Baltimore -

31°C

Bangor -

21°C

Baton Rouge -

31°C

Bear -

30°C

Beaverton -

33°C

Bellevue -

29°C

Bellevue -

28°C

Bennington -

20°C

Billings -

34°C

Biloxi -

30°C

Birmingham -

32°C

Bismarck -

26°C

Bloomington -

24°C

Boise -

36°C

Boston -

25°C

Bowling Green -

32°C

Bozeman -

28°C

Bridgeport -

24°C

Broken Arrow -

35°C

Brookings -

19°C

Buffalo -

19°C

Burlington -

18°C

Butte -

27°C
C
Casper -

25°C

Cedar Rapids -

25°C

Charleston -

32°C

Charleston -

29°C

Charlotte -

34°C

Chattanooga -

33°C

Chesapeake -

33°C

Cheyenne -

29°C

Chicago -

20°C

Cincinnati -

28°C

Cleveland -

21°C

College -

16°C

Colorado Springs -

31°C

Columbia -

30°C

Columbia -

36°C

Columbus -

36°C

Columbus -

27°C

Concord -

22°C

Cranston -

26°C
D
Dallas -

34°C

Davenport -

26°C

Denver -

32°C

Derry Village -

23°C

Des Moines -

28°C

Detroit -

23°C

Dover -

29°C

Duluth -

21°C

Durham -

32°C
E
East Concord -

22°C

East New York -

28°C

East Providence -

25°C

Elizabeth -

28°C

Ellicott City -

30°C

Erie -

19°C

Essex Junction -

17°C

Eugene -

32°C

Evansville -

32°C
F
Fairbanks -

17°C

Fargo -

27°C

Fayetteville -

34°C

Fort Collins -

32°C

Fort Smith -

34°C

Fort Wayne -

25°C

Fort Worth -

33°C
G
Gary -

19°C

Germantown -

30°C

Gillette -

27°C

Glendale -

36°C

Grand Forks -

27°C

Grand Island -

31°C

Grand Rapids -

21°C

Great Falls -

30°C

Green Bay -

20°C

Greensboro -

33°C

Gresham -

31°C

Gulfport -

32°C
H
Hartford -

25°C

Hattiesburg -

34°C

Henderson -

32°C

Hialeah -

32°C

Hilo -

27°C

Honolulu -

27°C

Houston -

31°C

Huntington -

28°C

Huntsville -

34°C
I
Idaho Falls -

31°C

Independence -

33°C

Indianapolis -

27°C
J
Jackson -

35°C

Jacksonville -

32°C

Jersey City -

27°C

Joliet -

22°C

Jonesboro -

35°C

Juneau City and Borough -

14°C
K
Kailua -

28°C

Kansas City -

33°C

Kansas City -

32°C

Kearney -

32°C

Kenosha -

22°C

Knoxville -

34°C
L
Lakewood -

31°C

Lansing -

21°C

Laramie -

25°C

Las Cruces -

31°C

Las Vegas -

31°C

Lawton -

33°C

Lewiston -

22°C

Lexington -

28°C

Lexington-Fayette -

30°C

Lincoln -

32°C

Little Rock -

36°C

Long Beach -

26°C

Los Angeles -

32°C

Louisville -

29°C

Lowell -

24°C
M
Macon -

33°C

Madison -

22°C

Manchester -

23°C

Memphis -

35°C

Meridian -

36°C

Mesa -

35°C

Metairie -

31°C

Metairie Terrace -

30°C

Miami -

31°C

Milwaukee -

18°C

Minneapolis -

26°C

Minot -

27°C

Missoula -

33°C

Mobile -

32°C

Montgomery -

36°C

Morgantown -

26°C

Mount Pleasant -

32°C
N
Nampa -

37°C

Naperville -

23°C

Nashua -

24°C

Nashville -

33°C

New Haven -

26°C

New Orleans -

30°C

New South Memphis -

34°C

New York -

27°C

Newark -

29°C

Newark -

28°C

Norfolk -

33°C

Norman -

34°C

North Charleston -

34°C

North Kansas City -

32°C

North Little Rock -

35°C

North Stamford -

26°C
O
Oklahoma City -

33°C

Olathe -

34°C

Omaha -

30°C

Orem -

27°C

Owensboro -

30°C

Overland Park -

34°C
P
Paradise -

31°C

Parkersburg -

27°C

Paterson -

27°C

Pawtucket -

25°C

Philadelphia -

30°C

Phoenix -

35°C

Pike Creek -

29°C

Pittsburgh -

26°C

Pocatello -

31°C

Portland -

23°C

Portland -

32°C

Providence -

26°C

Provo -

27°C
R
Racine -

19°C

Raleigh -

35°C

Rapid City -

23°C

Reading -

26°C

Reno -

32°C

Richmond -

33°C

Rio Rancho -

30°C

Rochester -

23°C

Rochester -

19°C

Rock Hill -

34°C

Rock Springs -

25°C

Rockford -

23°C

Roswell -

31°C

Rutland -

18°C
S
Sacramento -

33°C

Saint Paul -

25°C

Saint Petersburg -

31°C

Salem -

32°C

Salt Lake City -

30°C

San Antonio -

33°C

San Francisco -

16°C

San Jose -

29°C

Sandy Springs -

31°C

Sanford -

23°C

Santa Fe -

24°C

Savannah -

35°C

Seattle -

27°C

Shreveport -

33°C

Silver Spring -

31°C

Sioux City -

28°C

Sioux Falls -

25°C

Sitka -

19°C

South Bend -

22°C

South Boston -

25°C

South Burlington -

18°C

Spokane -

37°C

Springfield -

34°C

Springfield -

25°C

St. Louis -

30°C

Stamford -

25°C

Sterling Heights -

21°C

Sunrise Manor -

31°C
T
Tacoma -

26°C

Tampa -

31°C

Toledo -

23°C

Toms River -

29°C

Topeka -

35°C

Tucson -

33°C

Tulsa -

34°C
W
Warren -

22°C

Warwick -

25°C

Washington D.C. -

33°C

Watertown -

20°C

West Fargo -

27°C

West Gulfport -

32°C

West Jordan -

29°C

West Raleigh -

34°C

West Scarborough -

23°C

West Valley City -

30°C

Wheeling -

25°C

Wichita -

34°C

Wilmington -

30°C