Wheretheweatheris.com is a site for you to quickly and easy find the perfect weather conditions matching your preferences.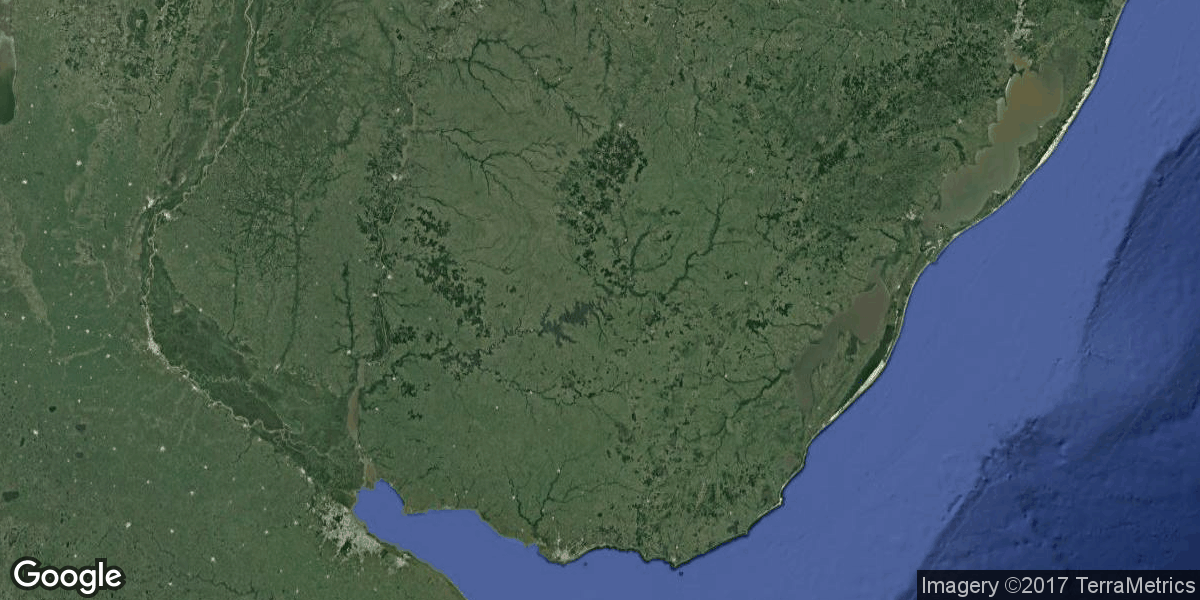 Todays weather condition in Uruguay
Facts about Uruguay. The total area of the country is 176220.0 square kilometers. And the current population is 3477000. The capital of Uruguay is Montevideo. Uruguay is resided in SA. Current currency of the country is UYU. Spoken languages: Spanish; Castilian (español, castellano).
List of all the tempreatures in this country
A
Aceguá -

11°C

Artigas -

12°C
B
Baltasar Brum -

12°C

Belén -

12°C

Bella Unión -

12°C
C
Canelones -

12°C

Cardona -

11°C

Carmelo -

12°C

Castillos -

12°C

Casupá -

11°C

Chuy -

11°C

Colonia del Sacramento -

11°C

Constitución -

12°C

Curtina -

12°C
D
Delta del Tigre -

11°C

Dolores -

12°C

Durazno -

12°C
F
Florida -

12°C

Fray Bentos -

12°C
J
José Batlle y Ordóñez -

11°C

José Enrique Rodó -

12°C

José Pedro Varela -

12°C

Juan L. Lacaze -

13°C
L
La Paloma -

10°C

La Paloma -

11°C

La Paz -

12°C

Las Piedras -

12°C

Las Piedras -

13°C

Lascano -

11°C

Libertad -

12°C
M
Maldonado -

12°C

Mariscala -

11°C

Melo -

11°C

Mercedes -

12°C

Minas -

11°C

Minas de Corrales -

11°C

Montevideo -

12°C
N
Nueva Helvecia -

12°C

Nueva Palmira -

11°C

Nuevo Berlín -

12°C
P
Pajas Blancas -

12°C

Palmitas -

12°C

Pan de Azúcar -

12°C

Pando -

12°C

Paso de los Toros -

12°C

Paysandú -

12°C

Piedras Coloradas -

12°C

Piriápolis -

10°C

Punta del Este -

11°C
R
Río Branco -

12°C

Rivera -

11°C

Rocha -

13°C

Rodríguez -

12°C
S
Salto -

12°C

San Carlos -

13°C

San Félix -

12°C

San Javier -

12°C

San José de Mayo -

12°C

Santa Clara de Olimar -

10°C

Santa Lucía -

12°C

Santiago Vázquez -

12°C

Sarandí del Yi -

11°C

Sarandí Grande -

11°C

Solís de Mataojo -

12°C
T
Tacuarembó -

11°C

Tomás Gomensoro -

12°C

Tranqueras -

11°C

Treinta y Tres -

12°C

Trinidad -

11°C

Tupambaé -

10°C
V
Veinticinco de Agosto -

12°C

Veinticinco de Mayo -

12°C

Vergara -

12°C

Vichadero -

11°C

Villa del Carmen -

11°C

Villa Sara -

12°C